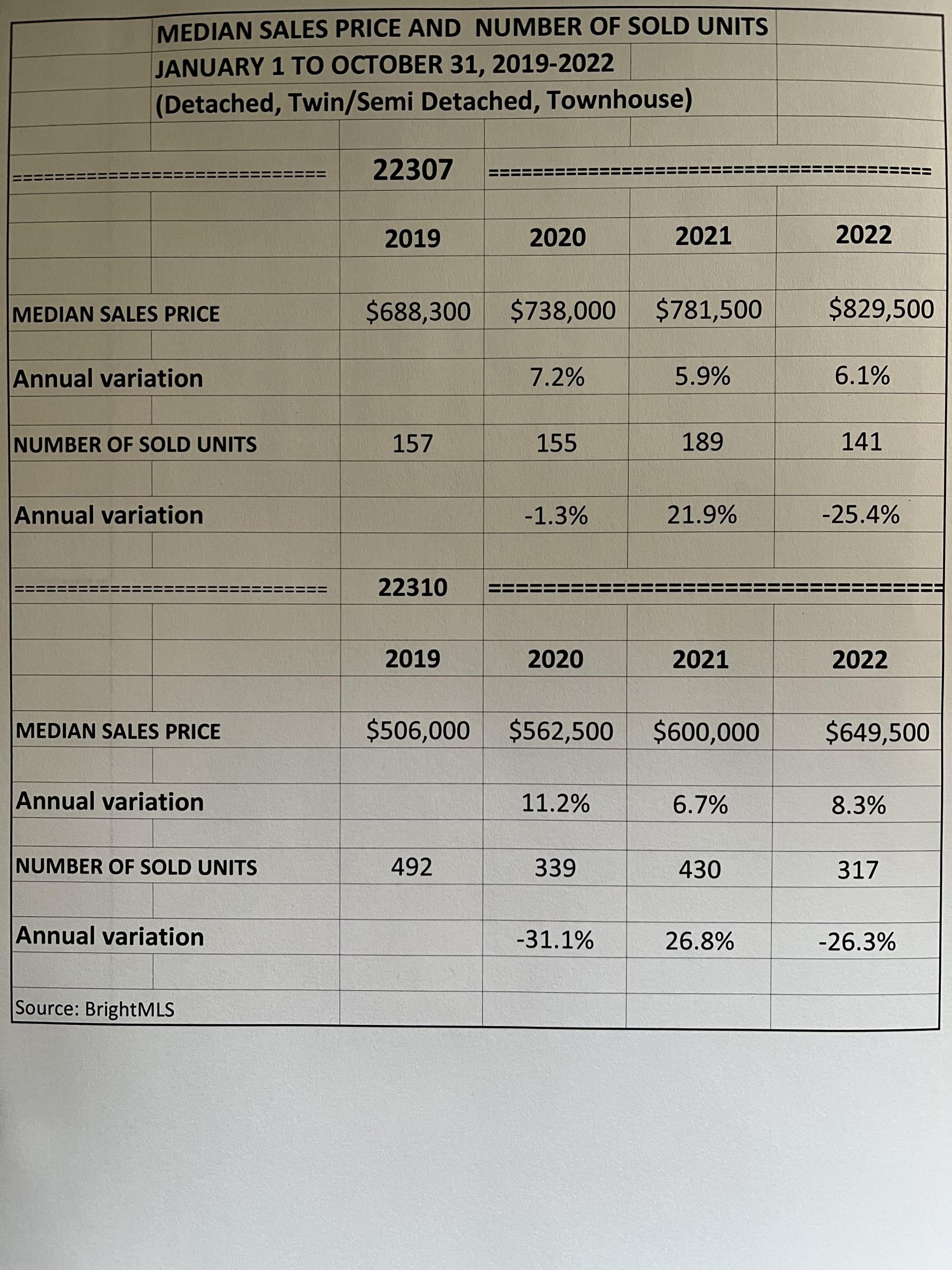 Let us look how the value of properties varied from January 1 to October 31, 2019 to 2022 for two zip codes located in Fairfax County, 22307 and 22310.
The chart presented the median sales prices and the number of sold units of Detached and Twin/Semi Detached properties and Townhouses.
In both zip codes we observed an increase of 6% or more of home values for each year during the period with the highest gain in year 2020 versus 2019 with 7.2% at 11.2% for 22307 and 22310 respectively.
The number of sold dwellings decreased in 2020 compared to 2019, more so in zip code 22310 with 31.1% less sales. In the following year, the number of sales jumped more than 20% for both areas and fell again in 2022.
Source of information:   BrightMlS.